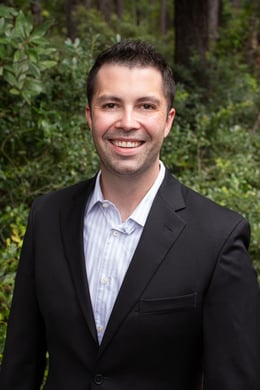 Born and raised in Dayton, Ohio, Dr. Wolters attended the University of Dayton for an undergraduate degree in Psychology before attending The Ohio State University for his Doctorate of Dental Surgery.
Upon completing his degree, Dr. Wolters was commissioned into the U.S. Navy. He immediately began a General Practice Residency at Balboa Medical Center in San Diego, focusing on advanced surgical procedures, endodontics, and medically complex patients. This residency allowed Dr. Wolters to expand his treatment abilities beyond his initial training, gaining experience while working side-by-side with specialists in each field.
Dr. Wolters has been stationed aboard the USS Comstock, MCAS Beaufort, and MCRD Parris Island following his residency. The privilege of treating active duty service members, and heavy emphasis on digital dentistry, have allowed him to refine his skill set and provide more effective treatment to his patients.
When not working, he spends his days with his beautiful wife, two young daughters, and their two dogs.