Special Financing
Comfortable Monthly Payment Plans Available.

Monthly Payment Plans To Fit Your Budget.
Call today to schedule your exam
843-790-7211
If you're living with missing or infected teeth, your oral health needs may be more urgent than you realize. Missing teeth can lead to the collapse of adjacent teeth, misalignment of your jaw bone, and substantial bone loss. Fortunately, you no longer have to wait to get the procedures you require and the life changing smile you deserve.
Palmetto Dental Arts works with third party financing companies to meet your needs. The application process is easy, and we're more than happy to walk you through it.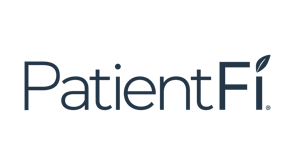 PatientFi makes it simple for your practice to remove the cost barrier for elective treatments with monthly payment plans. So those prospects who had sticker shock at the total cost yesterday? Today, they're your loyal patients.
With PatientFi, patients can get what they want today and then pay for it over time with a wallet-friendly monthly plan. No hidden fees or gotchas.

Just a totally transparent, affordable way to say yes.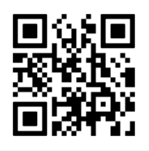 Click Here or Scan the QR code to
---

Complete a short online form at the link below and get pre-qualified instantly, without impacting your credit score. Their loan offers range from $2,500* to $75,000 to fulfill the treatment plan you need and deserve with longer repayment terms and lower interest rates that can fit any budget.
Offers span the credit spectrum and provide approvals for various levels of creditworthiness. There are no hidden fees, and your loan has a fixed rate and easy-to-understand terms so you always know your monthly payment. You are provided 1-on-1 legendary customer service and easy online access to manage your loan.
Click Here to Prequalify with Proceed
---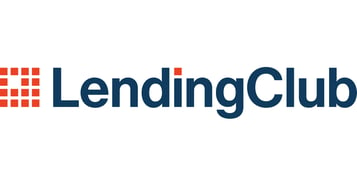 We recommend patients who find the cost of dental implants beyond their financial reach to consider applying for a payment plan through LendingClub, an online service which offers low-interest loans to be repaid in fixed monthly installments that will never increase. They also offer the option of prepaying your loan whenever you'd like to avoid future interest payments, at no additional charge. The application takes only minutes to complete, and if approved you can receive your money in around a week's time.
Click Here to Prequalify with Lending Club
---
We all want a healthy and beautiful smile. Maintaining good dental health can

not only improve your appearance and confidence — but it can also have a big impact on your overall health and wellness. With the CareCredit credit card you'll always have an easy and convenient way to pay for dental care at locations in the CareCredit network. For everything from routine teeth exams and cleanings to cosmetic dental procedures and orthodontics. Now that's something to smile about.
Click Here to Prequalify with Care Credit
---
Dental Office
347 Red Cedar St., #400
Bluffton, SC 29910
Office Hours
Mon: 7AM – 5PM
Tue: 7AM – 3PM
Wed: 7AM – 5PM
Thu: 8AM – 5PM
Fri: 7AM – 4PM
Sat-Sun: Closed