We are committed to making you and your results our number one focus. Kathy and Meg will most likely be the first voices you hear on the phone and the first smile greeting you upon your arrival.
Your successful, positive experience and care is our number one priority. Your experience in our office will be as beautiful as your new smile. We pride ourselves on having an awareness of your happiness and total well-being. With your care and comfort in mind, we've incorporated some luxuries into your visit.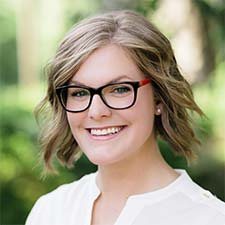 Meg Utley – Patient Care Coordinator
Meg is originally from Omaha, NE where she attended University of Nebraska at Omaha. After college, she moved to South Carolina where she met her husband, Dan. Meg began her dental career in 2012 at Palmetto Dental Arts as a dental assistant and has transitioned to part of the administrative function.
She enjoys any type of personal interaction and strives to provide the highest level of quality care. When Meg's not working, she enjoys traveling or attending sporting events with her husband and friends. Meg and Dan have a handsome son, Daniel III.
---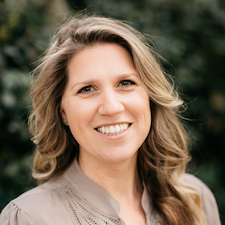 Katy Cheesman – Patient Care Coordinator
Katy and her family relocated to the Lowcountry in 2015 to escape the long cold winters of Southern New Jersey. She joined the Palmetto Dental Arts team in August of 2018. She loves using her degrees in management and marketing to provide the best possible experience for our patients.
When she's not working Katy loves photography, afternoon beach trips, and traveling with her husband Justin and their daughter, Harper Jane.
New Patient Exam & Cosmetic Consultation
During the new patient exam or cosmetic consultation, you will meet with Rayla Conover. Rayla is a registered dental hygienist who brings a wealth of experience in dentistry and has an excellent skill set to walk you through your journey to comprehensive dental health. We care about your success in our office and work very hard to create the best solutions for you. Digital photos are often taken to objectively evaluate your smile and bite.
In most cases, people have at least two options to achieve their desired results. We work with you to help you choose the treatment option that meets or exceeds your goals and desired results.
---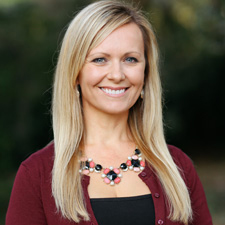 Rayla Conover – New Patient Coordinator
Rayla is a registered dental hygienist. She has been in the dental field since 2000 and brings passion for dentistry and extensive experience to Palmetto Dental Arts, where she has worked since 2010. She earned a dental hygiene degree from Greenville Tech in Greenville, SC. Going through cosmetic dentistry herself as a patient, she says it has changed her life.
She decided to pursue a career in dentistry and help other people feel better about smiling. Her life outside the dental office is filled with all kinds of exciting adventures involving her son Nick, daughter Emma and husband, Wayne.
---
Ensuring Gum Tissue Health
Oral health and the appearance of your gum tissue help define your smile. We have sought out solid technology and well-trained hygienists to support and maintain healthy gum tissue. Our hygienists Shelly and Nicole are well trained. They offer antibiotic placement and gum therapy to improve the health of gum tissue. At each cleaning visit, our hygienist measures the tissue health at six locations around each tooth.
This amazing customization of your hygiene care ensures early detection of problems and your ultimate oral health. Before proceeding with a cosmetic and/or functional enhancement, we want to achieve for proper gum tissue health.
---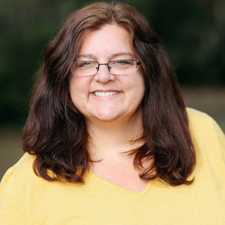 Michele Rizzo - Registered Dental Hygienist
Shelly has been a dental hygienist since 1994 and joined Palmetto Dental Arts in 2004. She earned her dental hygienist certification from Armstrong University in Savannah, GA. In her spare time, she is a team captain for the American Cancer Society, volunteers for the Bluffton Fins Swim Team and volunteers at her daughter's school.
Her family loves the outdoors and enjoys all the Low Country has to offer – crabbing, fishing and wallowing in the pluff mud!
---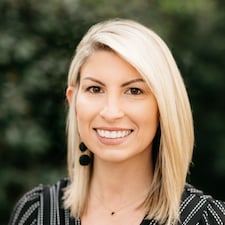 Nicole Tysinger – Registered Dental Hygienist
Nicole was raised in Savannah, GA and relocated to the Bluffton area 2003. She began her dental career in 2008 as a certified dental assistant at Palmetto Dental Arts. She pursued her dream by furthering her career at Savannah Technical College, becoming a registered dental hygienist. Nicole is a wonderful asset to our team, providing the best dental care for our patients' dental needs and health.
In her free time, she enjoys traveling, boating, anything outside with her husband, Billy, and energetic son, Aidan.
---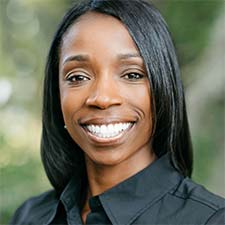 LaDonna Kleinhans – Registered Dental Hygienist
LaDonna is originally from Tchula, Mississippi and moved to Savannah, GA in 1995 where she started her dental career in 2006 as a dental assistant. In 2012, she went on to further her education at Savannah Technical College, where she received my training in dental hygiene. Shortly after, she met her husband, Steven, and now have two beautiful children, J and Jada.
In her free time, she enjoys working out, volunteering at Boys and Girls Club of Bluffton, traveling and spending time with her family.
---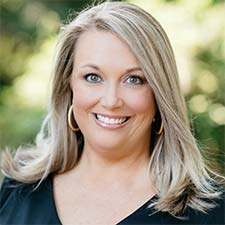 Kristi Woods – Registered Dental Hygienist
Kristi is proud to say she is a Georgia native, originally from Columbus, GA. Since 2007 she has been in practice as a Registered Dental Hygienist and in 2017 she joined our team at Palmetto Dental Arts. She is honored to have the opportunity to work in such an outstanding practice that provides quality service to each and every patient. It is her goal to make sure our patients receive the best care possible, while also educating them on the importance of oral and systemic health.
Outside of the office, she enjoys spending time with her husband, Shawn, and daughters, Sloane and Harper. She and her family love cheering on the Gamecocks and enjoying boating here in the Lowcountry.
---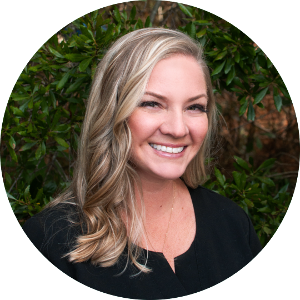 Alyssa Pressley - Registered Dental Hygienist
Originally from Warner Robins, GA. She has been working in dentistry since 2007 and moved to Bluffton in 2008. She obtained her degree from Middle Georgia Technical College and received her local infiltration license from MUSC of Charleston.
When she is not working she enjoys spending time on her boat with her husband, Tony and their two children, Easton and Everly. She loves Bluffton and all the festivals and events this small town has to offer.
---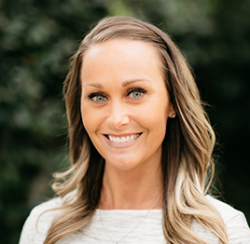 Anne Marie Leach – Dental Assistant
Anne Marie is originally from Houston, where she attended Lonestar College. She lives in Bluffton with her husband, 2 children and 2 dogs. In her free time, Anne Marie enjoys camping, hiking, and spending time with her family and friends.
---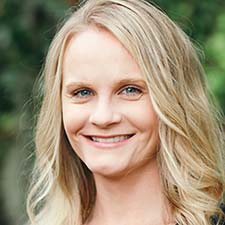 Ashley Clark – Dental Assistant
Ashley is a native of Etowah, NC. She graduated from Asheville-Buncombe Technical Community College in 2002 with a certificate in dental assisting. She came to the Lowcountry and joined the Palmetto Dental Arts team in the summer of 2014.
Over the years, she has worked in general dental practices as well as oral surgery.
In her spare time she enjoy traveling with her husband, Matt, daughter, Amy, and their four dogs.
---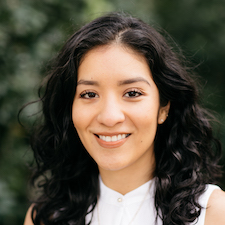 Diana Pastor – Dental Assistant
Diana, originally from Mexico, has lived in the Lowcountry for over 20 years. She began her career in dental assisting in 2007, specializing in pediatric dentistry and orthodontics. She is very excited to learn and grow with Palmetto Dental Arts! Diana especially loves meeting and interacting with our patients.
When she's not assisting, she enjoys spending time with her family, high school sweetheart, Mike, and their son, Mikey.
---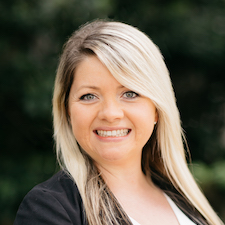 Amanda Madeline – Dental Assistant
Mandy is originally from Youngstown, Ohio, where she obtained her Dental Assisting certificate in 2009. She enjoys being part of the Palmetto Dental Arts team because of the variety of dental procedures performed under one roof with such excellence. She briefly lived in Newport, RI before moving to Beaufort in 2011, when she and her husband were stationed at the Marine Corps Air Station. They have made Bluffton their home and truly love it here. They love to swim, go to the beach, and enjoy any activity outdoors with their two beautiful daughters, Olivia and Gianna.
---
Jaycie Puleo - Dental Assistant
Jaycie is originally from Charlotte, N.C. and moved to Bluffton in 2020.
In her spare time, she enjoys traveling, reading, hanging with her dog and fiancé.
Dental Office
347 Red Cedar St., #400
Bluffton, SC 29910
843-790-7211
Office Hours
Mon: 7AM – 5PM
Tue: 7AM – 5PM
Wed: 7AM – 5PM
Thu: 8AM – 5PM
Fri: 7AM – 4PM
Sat-Sun: Closed